The production process in our company is a carefully thought-out and interconnected complex of shops in which the raw material passes certain processes and turns into finished products. Considering technological aspects, we can distinguish the following main departments: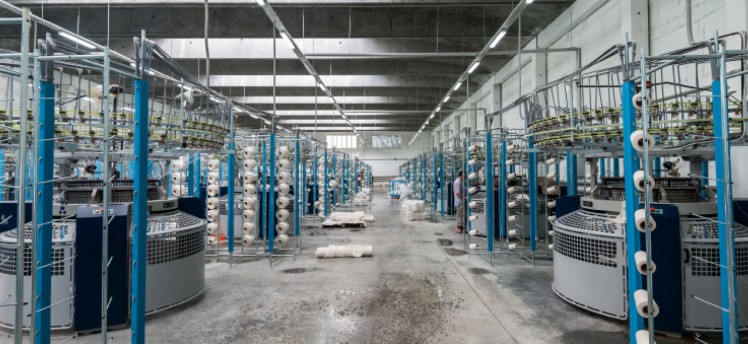 Knitting department
On an area of 2000 sq.m. we installed a modern culinary, interlocking, futter, jacquard and other types of machines, with a mechanism of automatically feeding lycra and elastane. Our versatile machinery with different diameters (from 20 to 34 inches) allows us to produce fabric of a different width. We offer our customers linen with a width from 50 cm to 110 cm.
We possess technological capabilities to create fabrics with different types of thread interlacing (pike, riban, kashkors, two-thread, culinary linen with lycra). Thus by changing the texture and functional features of the fabric, we create a canvas, with the specified parameters.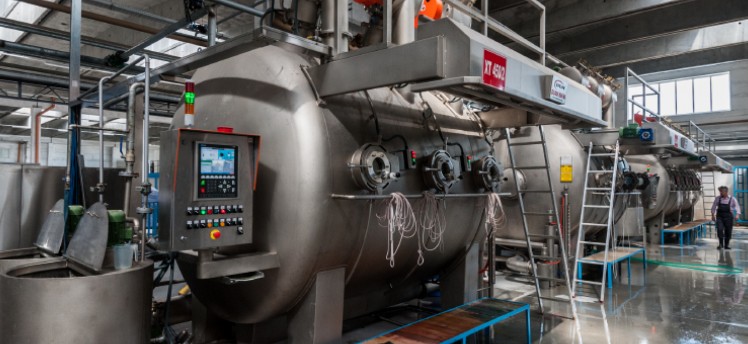 Dye works
The dye production in our factory is a fully automated workshop with an area of 6000 sq.m. Dosage of paint, and chemicals, as well as their supply is carried out by computer. Color selection is conducted in a special laboratory, to avoid unnecessary mistakes and exclude the "human factor".
Such automation of technological processes with modern machines and programs, allow us to compete successfully both on the domestic, and foreign markets.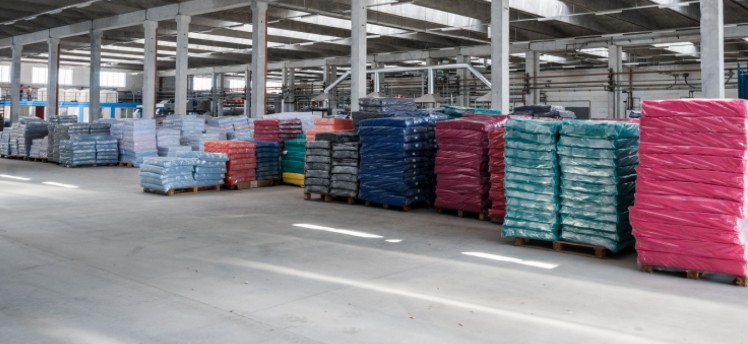 Warehouse and logistics
The warehouse of our company meets all storage standards set for the textile industry. Its area is 4000 sq.m.